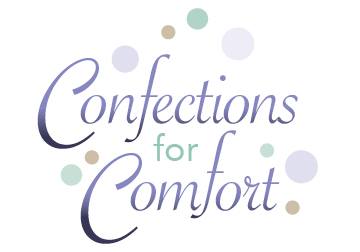 Since 2013, we have challenged bakeries to help us celebrate the sweet victory of cancer survivorship for one week, beginning the first Sunday of June, National Cancer Survivor Day. 
Bakeries create a signature confection for the event. Some of the bakeries incorporate our chemo comfort colors of green and purple. Proceeds from these signature treats are donated to Chemo Comfort.
Our 8th Annual Confections for Comfort will be June 5-12, 2022!!!
View past Confections for Comfort here.